Dan and Nina Knight started designbyknight in 2019. The path that led the couple to start the design and marketing firm specializing in the arts began much earlier. Dan and Nina have worked in the design and music industries collectively for over twenty years. The couple works as a team.
 The collaborative creative experience is the heart of what we do.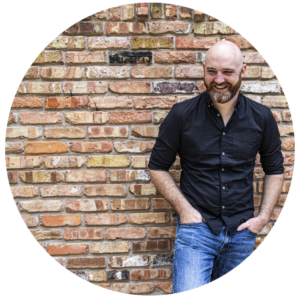 Dan has created websites, logos, print and digital media for non-profits, artists, and musicians. In addition to studying art and working in design and marketing, Dan also studied audio engineering and music production. As a musician himself, Dan knows the importance of high quality content in the life and career of an artist. You can usually find Dan on Twitter or Instagram.
Nina, a classically trained professional musician, has worked for multiple non-profit organizations in Houston as a teacher, performing artist, board member, and administrator. As an educator, Nina maintains a private teaching studio where she teaches viola and violin to high schoolers, college students, and adults. Her first hand experience inspired her to help other artists create the best content possible for their brands.
Now that you've heard our story, we'd love to help you tell yours. We believe that our curated design approach can bring out the best in any brand, whether you need a full new brand development, a refresh of older branding, or simply some high quality content. Contact us with your project details and we will get back to you with a quote as quickly as possible!